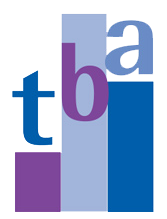 Although people are living longer, most of us are not saving enough for retirement.


At tba Wealth Management we encourage all our clients to keep a long term focus on their retirement plans and fund their pensions accordingly.
Recently the Government introduced new freedom and choice in pensions, meaning you could take your pension when you want, how you want and has led to many transferring both their personal pensions and their final salary pensions in order to access these new options.

Additionally, in recent years government pressure has resulted in pension providers reducing their charges so if you have an older style pension policy we will be pleased to review it in order to advise you if we consider you are over-paying.

Whether or not you have an existing pension plan, there are a wide range of investment options that require experienced research to ensure the choice you make is the most suitable for you.

Self Invested Pension Plans (SIPPs) have become popular because they are low cost and offer greater flexibility. We will be pleased to explain the advantages of SIPPs as a vehicle to provide for your future retirement.