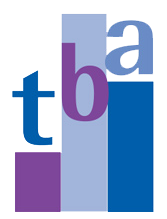 Do you wish that you could have some extra money to enjoy your retirement that little bit more?



Could your children or grandchildren benefit from some financial assistance from you now?




Are you looking to reduce the inheritance tax liability that your estate could have on your death?




More and more often, people are realising that they are living their day to day lives wishing they could enjoy their retirement that little bit more. Some wish to see that their family could benefit from their wealth now without having to wait to inherit. Others realise that on death it is likely that their family will have to pay 40% inheritance tax.

Releasing equity from your property could meet any one or more of these objectives.

tba Wealth Management specialise in equity release having passed the required examinations to be able to give advice in this area.

We are members of the equity release council and registered with UK Care Guide as a preferred advisor.



Read our blog below which has some great case studies of people we have helped.

The 55 year old decision
Hitting age 55 opens doors in the financial planning world. At present it means you can access your pension and, typically, it is the minimum age at which you will be considered for equity release.
Since the introduction of pension flexibility, many people see their pension as their first port of call to release a lump sum for many different reasons including paying of an interest only mortgage at or near retirement age. But is that the right thing to do?
The answer to this question is inevitably different for everyone as our circumstances differ. However, looking at the bigger picture can...
Get your finances in order
What are you l king at?
Are you looking to put your finances in order?
Are you looking to secure income in retirement?
Are you looking to protect yourself against critical illness?
Are you looking to release equity from your property?
Are you looking for inheritance tax advice?TAKE A STEP IN THE RIGHT DIRECTION
Here at tba Wealth Management our advisors can assist you with all the above …….. and more!
Pensions And Workplace Pensions / Auto EnrolmentSavings And Investments
Life Assurance
Equity Release
Tax Planning
Cashflow Forecasting
Funeral Plan...
What you need to know about equity release
Equity release is a topic within financial services that is often perceived by clients and professionals as a taboo subject. However, for the right people and the right circumstances equity release can be a lifeline.
House prices in Surrey mean equity release is becoming more common as residents are realising they are asset rich but cash poor. We have seen a dramatic increase in enquiries from people with varied reasons for wishing to release equity from their property.
Our job as qualified equity release advisors and members of the Equity Release Council is to ensure that clients and their...