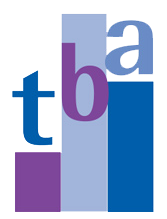 Do you wish that you could have some extra money to enjoy your retirement that little bit more?



Could your children or grandchildren benefit from some financial assistance from you now?




Are you looking to reduce the inheritance tax liability that your estate could have on your death?




More and more often, people are realising that they are living their day to day lives wishing they could enjoy their retirement that little bit more. Some wish to see that their family could benefit from their wealth now without having to wait to inherit. Others realise that on death it is likely that their family will have to pay 40% inheritance tax.

Releasing equity from your property could meet any one or more of these objectives.

tba Wealth Management specialise in equity release having passed the required examinations to be able to give advice in this area.

We are members of the equity release council and registered with UK Care Guide as a preferred advisor.



Read our blog below which has some great case studies of people we have helped.

The 55 year old decision
Hitting age 55 opens doors in the financial planning world. At present it means you can access your pension and, typically, it is the minimum age at which you will be considered for
equity release
.
Since the introduction of pension flexibility, many people see their pension as their first port of call to release a lump sum for many different reasons including paying of an interest only mortgage at or near retirement age. But is that the right thing to do?
The answer to this question is inevitably different for everyone as our circumstances differ. However, looking at the bigger picture can sometimes show that perhaps using an
equity release
or lifetime mortgage product could be a better alternative. This decision is not to be taken lightly. However, using equity release can be favourable to some as it can help with inheritance
tax planning
. This, coupled with the fact that death benefits from a pension are typically outside of your estate for inheritance tax purposes, can unexpectedly give a double saving.
Financial planning should always be about looking at the bigger picture and not assuming there is a one size fits all solution.
t
urpin
b
arker
a
rmstrong would welcome the opportunity to discuss with you your needs and objectives and prepare a plan to try and meet them all.
Give us a call to book in a free initial appointment - call
020 8661 7878
or email
advice@turpinba.co.uk
#equityrelease #lifetimemortgage #flexiaccessdrawdown #interestonlymortgage
Get your finances in order
What are you l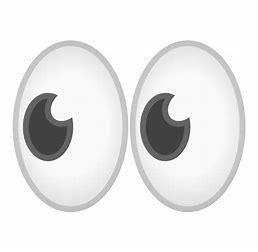 king at?
Are you looking to put your finances in order?
Are you looking to secure income in retirement?

Are you looking to protect yourself against critical illness?

Are you looking to release equity from your property?

Are you looking for inheritance tax advice?
TAKE A STEP IN THE RIGHT DIRECTION
Here at tba Wealth Management our advisors can assist you with all the above …….. and more!
For a free, no obligation meeting contact Martin Card on 020 8661 7878 or click
here
What you need to know about equity release
Equity release is a topic within financial services that is often perceived by clients and professionals as a taboo subject. However, for the right people and the right circumstances equity release can be a lifeline.

House prices in Surrey mean equity release is becoming more common as residents are realising they are asset rich but cash poor. We have seen a dramatic increase in enquiries from people with varied reasons for wishing to release equity from their property.

Our job as qualified equity release advisors and members of the Equity Release Council is to ensure that clients and their families are advised appropriately. We like to meet clients and their families in their homes in and around Surrey and London to ensure that they are relaxed, their family can understand the implications of any action that may be taken in the future. We like to leave the conversation with the family for further discussion in our absence before arranging a follow up meeting.



Equity release case studies


Case study one

The increasing cost of care in Surrey means the finances of many are being stretched when looking to provide care for the longer term. We have recently been appointed by an Attorney to advise on releasing equity from their relative's property so that care at home can continue to be provided.

The person receiving care has no wish to leave their home but of course the cost of care is not insignificant. After careful research and conversations, it was concluded that an equity release product that allows a series of withdrawals was suitable to pay for the cost of care and allow future drawdowns should the initial funds that were released run out.


Case study two

Increasingly with the value of property in Surrey we are coming across clients whose estate will have to pay inheritance tax on death. We were appointed by a client to look at the possibility to passing on wealth to future generations to reduce the estate's inheritance tax liability immediately and in the future.

Located in the Surrey Hills our client's property was worth a significant amount of money which exceeded all of their available allowances for inheritance tax purposes. We met with the family at their convenience to discuss how, perhaps, equity release could help reduce the value of their estate.

After our initial meeting the family was left to discuss the points raised during our meeting and a second meeting was subsequently arranged to discuss specific equity release products.

The actions taken by the family, in line with our advice, has resulted in a potential minimum saving of £200,000 in inheritance tax through equity release and other tax planning advice.

It is not just Surrey that has increasing property prices, London is becoming ever more expensive too. How are our children supposed to get on to the property ladder? In this final case study, we illustrate how we can use equity release to help younger generations get on to the property ladder.



Case study three

Our client's child was looking to buy a property but simply could not save enough to put down a deposit. Through conversation we established that our client had significant equity in their property and had no intention of moving.

We discussed using an interest only equity release product to release a lump sum against the parents' property. The lump sum was gifted to their child to allow them to put down a deposit on the property and agreement was put in place that the child would service the interest on that loan. This meant the debt against the parents' estate did not increase.

The child then took out their own mortgage for the balance of the purchase price but the monthly cost of servicing the mortgage and the interest on the parents' equity release was still cheaper than the cost of renting an equivalent property.



Should you wish to discuss releasing equity from your property, please get in contact for a free no obligation meeting.