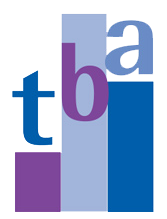 Specialists in Equity Release Advice

Do you wish that you could have some extra money to enjoy your retirement that little bit more?




Could your children or grandchildren benefit from some financial assistance from you now?




Are you looking to reduce the inheritance tax liability that your estate could have on your death?




More and more often, people are realising that they are living their day to day lives wishing they could enjoy their retirement that little bit more. Some wish to see that their family could benefit from their wealth now without having to wait to inherit. Others realise that on death it is likely that their family will have to pay 40% inheritance tax.

Releasing equity from your property could meet any one or more of these objectives.

tba Wealth Management specialise in equity release having passed the required examinations to be able to give advice in this area. We are members of the equity release council and registered with UK Care Guide as a preferred advisor.


We always offer the first meeting free with no obligations to commit - contact us here or call us on 020 8661 7878