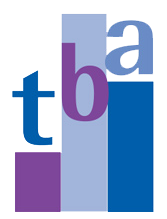 - Building Societies
- ISAs
- Unit Trusts
- OEICs
- Bonds
- Investment Trusts
- Derivatives
The list of savings and investment vehicles is endless.

Whilst banks and building societies can provide a safe home for your savings it pays to keep abreast of current interest rates.

In particular, we are able to assist in dynamically managing large cash deposits for companies as well as individuals.
"My wife and I have been clients of Optima for many years. After careful examination of our finances with an Optima advisor, we have always been given thoughtful options to maximise our savings. Discussions about our investments are explained clearly and we always feel we are afforded the same courtesy as a large organisation."

Mr R.B.

Investing wisely is an opportunity to enhance your future lifestyle. Selecting the right investment is an important process which requires skilled analysis to ensure that your personal needs and appetite for risk are catered for.
Tax implications of any investment can also make a big difference to the expected returns.
Our advisors have all the necessary investment and taxation expertise to guide you in your choices.