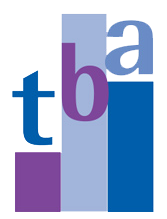 We are a long established firm of independent financial advisors, offering a professional financial planning service to private clients and businesses.

On 1st June 2018 we changed our name from Optima Financial to tba Wealth Management.

Regulated by the Financial Conduct Authority tba Wealth Management is well established and proud of its high service standards. Unlike many firms and high street banks we are service orientated not sales driven and our clients can be confident that we will treat them fairly by putting their needs first.
Prior to 2001 Optima Financial traded under the name of turpin barker armstrong, but after developing strategic alliances with a number of highly regarded firms of accountants and solicitors decided to re-brand to Optima Financial so as to alleviate their worries about introducing clients to another firm of accountants.

A further decision to re-brand to tba Wealth Management was made in 2018 in order to be more uniform with the rest of firm and take a more "all under one roof" approach.
Having served our clients for over 25 years, we have a heritage we are extremely proud of. More importantly however, is the future; our staff are excited by the opportunities to help our clients reach their goals.

tba Wealth Management is a trading name of turpin barker armstrong who are authorised and regulated by the Financial Conduct Authority

Please browse our website and if you would like to experience our dedicated approach to helping you achieve your goals, contact us for a free appointment.


Vat No. 318099248