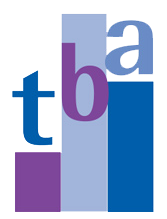 For most people, buying a house is the largest financial commitment they will ever make.
If you are making a new purchase, re-mortgaging, raising capital, or even buying a second home we will confidently guide you through this "mortgage maze".


Should you already have a mortgage you may be tempted to stay with your lender indefinitely; almost certainly this will cost you money. Mortgage companies offer lower rates of interest to attract new customers, so it is advisable to review the market after any "lock in" period comes to an end.

We can assess your existing arrangement to establish whether you are paying too much.

"Offset" mortgages suit most business entrepreneurs because they offer flexibility - ask us for more details as to how they may benefit your personal circumstances.






"Martin Card of Optima has advised us for the last 5 years. We have found his advice practical, appropriate to our circumstances, requirements and preferences and pro-active. We have found him to be reliable and efficient and we feel we have a good relationship with him."

Mr R.L.